High Bandwidth
High Confidence
When choosing a provider for your bandwidth, only the best will do. NuSound's Partnership with best in class service provider's has engineered high bandwidth solutions to not only meet, but exceed, the demands of businesses like yours. We will customize a solution for you and can tailor everything from bandwidth to billing. Choose NuSound and put your worries to rest. We're in business – to serve businesses.
A full range of services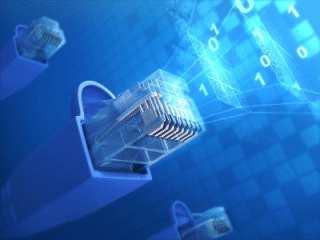 NuSound's High Bandwidth services were designed to support the growing need for Internet access by businesses of all sizes. We can help you select the best connection type for your needs.
T1 – Single and bonded options available and can scale from 1.5Mb to 12Mb.
DS3 and OC-n – A wide range of speeds available – from 45Mb to 1Gb.
Ethernet – Whether you're looking for traditional Ethernet, Fast Ethernet, Gigabit Ethernet or 10 Gigabit Ethernet, we've got you covered
Business-class solutions
Stretch your bandwidth dollars. Scale your bandwidth as your business grows and pay only for the bandwidth you need. Flat rate or measured-use billing options available.
Engineered for businesses – We utilize redundant and diverse routing with geographically-distributed peering to numerous other backbone providers to ensure resiliency
Live 24 x 7 support – One local call for assistance with all of your NuSound services including voice, Internet and phone systems