Data Equipment
Be prepared to compete in today's market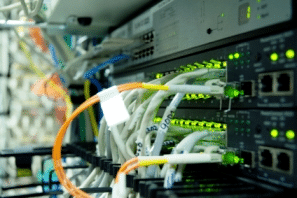 At NuSound, we understand that "convergence" has already arrived. Many businesses have already or are now taking the steps to integrate their voice and data networks. The benefits and economics are too compelling to ignore. In order to facilitate this important process, it is critical that your communications partner have expertise in "both worlds" as well as have access to the necessary technology to make it happen. Whether you are looking for cost-effective POE (power over Ethernet) switches to drive your new Voice over IP phones or looking for help designing a scalable infrastructure to support future growth, NuSound is the right choice for you.
Getting it right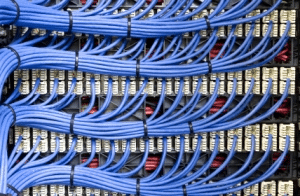 The success of your business depends on making the right connections. NuSound offers a wide range of data switches and routers to enable and support your networking needs.
Free Network Assessment – Let us determine if your current Data network can support a Voice over IP solution.
Directing your Traffic – Our professionals will configure your data routers and switches to provide the most efficient bandwidth usage. And we'll make sure they are optimized to securely deliver your data and provide the Quality of Service your applications require.
Live 24 x 7 Support – One local call for assistance with all of your NuSound services including voice, Internet and communications equipment.