Basic Telephone Lines for Businesses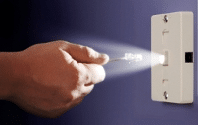 At NuSound, we understand the importance of every call you make and receive. Our basic business line service offers a reliable and economical solution to meet your individual needs. Basic business lines can be connected directly to a phone or into your phone system (key system or PBX) if equipped. We will take the time to understand your business and recommend specific features to meet your objectives. You can choose from a full suite of business line features including popular options like Caller ID, Call Waiting and Call Transfer.
We've got it covered.
Basic Business Line service with NuSound includes the features businesses expect and need.