We make getting the right Cloud Hosted VoIP Phone System for your home or office a breeze. All of the Cloud VoIP Phone Systems we sell are feature-rich and offer un-compromised functionality, flexibility, cost savings as well as advanced features that substantially improve productivity.

Zultys
Zultys develops products that enable companies and organizations to deploy integrated communications systems. Zultys products are designed to maximize investment, interoperability and usability. Companies and organizations around the world are experiencing the benefits of a Zultys Open Standards IP platform for their communications needs.
Jive Communications
Jive Hosted VoIP is the easiest and most affordable option for your business phone system. Jive's cloud VoIP service helps thousands of organizations simplify how they manage their phone setup.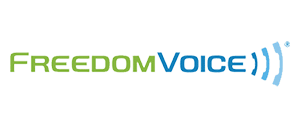 FreedomVoice
FreedomVoice is The Voice of Small Business™, providing thousands of entrepreneurs and small business owners with high quality, affordable, and easy-to-use phone systems. Services include Plug-and-play hosted VoIP phone service for small & home offices (phones included with service), 800 numbers & local numbers with virtual attendant, call forwarding, voicemail & much more.

Nextiva
Nextiva Business VoIP is a cloud based phone system that is trusted by more than 100,000 companies. Powered by the leading cloud PBX VoIP platform, Nextiva is rated the best business VoIP service provider.
---
Nusound is proud to offer Cloud Hosted VoIP Phone Systems to customers in Westchester County, Bronx NY, Fairfield County CT - Greenwich CT, Stafford CT, Norwalk CT, Putman County, Rockland County and the surrounding areas.